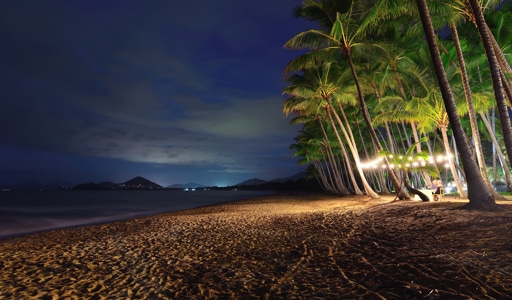 For several years, I had the privilege of conducting retreats for therapists; these wonderful events were sponsored by Psychotherapy in Australia and were held in beautiful Palm Cove in Far North Queensland. Typically, very experienced therapists would attend and discuss the "therapeutic life".
I have many delightful memories of those retreats. One memory that often comes back to me concerns the "why" of psychotherapy and the "why" therapists persist in providing therapy. This crystallised for me in an email from a former retreat attendee.
She had received an invitation to our last retreat. She had attended before and had since retired. She wrote to say that her attendance at the previous retreat had been her pre-retirement gift to herself. She had been struggling with the thought of no longer practicing. She said that the gift she received from the retreat was that, at some point, I had stated: "perhaps psychotherapy is the only place in our society where you can have the sort of conversations that we have in our therapy rooms". She wrote that this statement resonated deeply with her and explained what she was going to have to let go of and to gently grieve — the uniqueness of the therapeutic conversation.
Most experienced therapists would know this phenomenon and would have had clients say to them "you know this is the only place in my life where I can have these sorts of conversations". My colleagues and supervisees often report that clients say similar statements to them. The therapeutic space in which mundane, profound, regular, absurd, painful, hopeful and bizarre themes can be discussed, explored and reworked over and over if required. The therapeutic space in which the client can hopefully experience a strange matrix of thoughtfulness, a lack of presumptive moralistic judgement, curiosity, respect, compassion and wisdom.
Conversations in that space can be sombre and/or humorous and/or genuinely tragic and/or constructive, in various proportions at various times. The topics range from problem solving to family of origin conundrums, to personal heartaches, to historical distress, to aims and goals, to attachment and relationships, to archetypal patterns and to a myriad of unpredictable themes that can surprise both participants. And both participants can be honoured, humbled and privileged to discuss material that rarely, if ever, is broached in the everyday life of most people.
There is no shortage of excellent theory about the therapeutic conversation and style of themes, sensibilities and practices that can inform the dialogue. James Hillman's Healing Fiction and Donna Orange's work on hermeneutics are superb examples. Reading the work of great theoreticians can invite us into a broader view of conversations.
The "why" of psychotherapy is not a question answered easily, and I am personally unimpressed with some of the linear, lightweight and impoverished descriptions that seem to have, at times, grasped the field. Instead, I like to think of an image of psychotherapy hidden in this quote from Sheldon Kopp. Kopp saw psychotherapy as a method, a practice that developed the personality of the client. He famously wrote:
"Everything good is costly, and the development of the personality is one of the most costly of all things. It will cost you your innocence, your illusions, your certainty".
Conversations that have the capacity to cost the client their innocence, illusions and certainty will no doubt cost the committed therapist the same.
Therapeutic conversations are demanding, absurd and facilitate compassion; no wonder they are so hard to find, so treasured and so hard to give up.
Paul B. Gibney Ph.D.
Don't forget to check out the rest of this site. We think you'll find it a wonderful resource for professional development.